Southeast Interim Service Seminar

What is an ISS or Interim Service Seminar?  It happens every three years.  All those that serve on the state level (district reps, coordinators, officers) that live in a sector of the state plan a workshop together.
The southeast sector, which encompasses AISDV, is holding this event.If you are looking to take your recovery to another level, meet people from the Philadelphia area and hear the experience, strength and hope from those who have practiced the principle of service to enhance their recovery, this is the event for you.
Bring a friend – you won't regret it!  It's like having a mini convention for $5 in your backyard!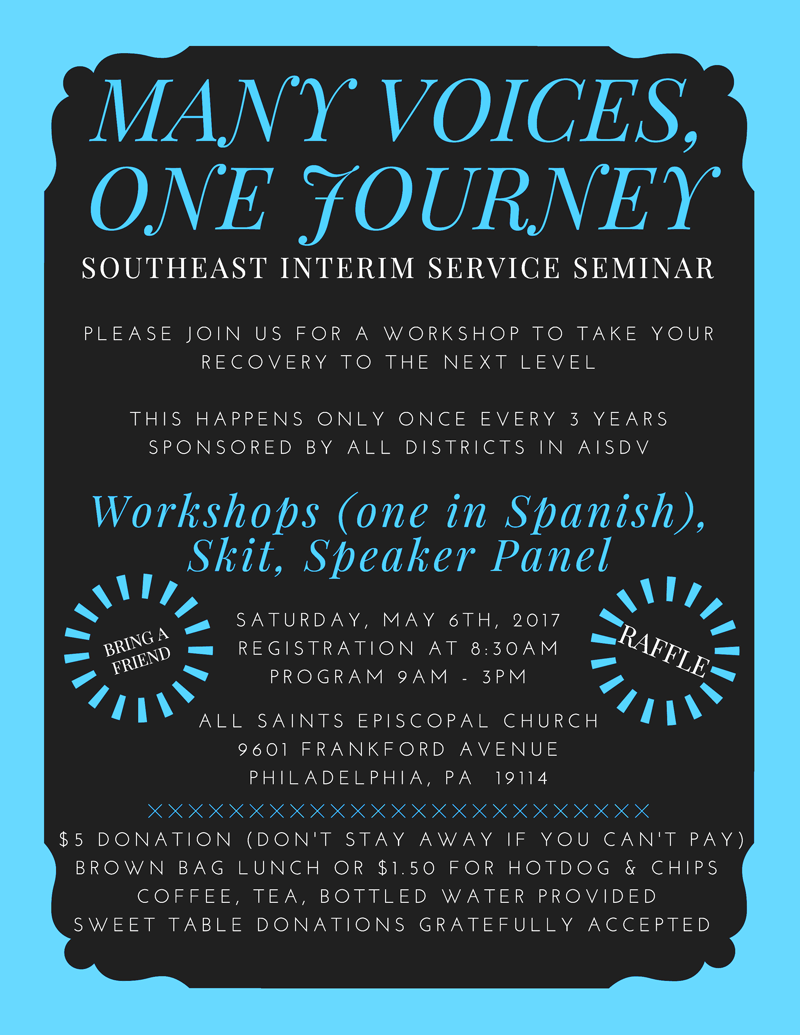 SE ISS Flyer 2017.pdf